Back to Events
LRWTonic Reports 47% Revenue Rise Post LRW Takeover
April 11 2019
UK-based online community specialist LRWTonic has reported a 47% increase in revenue to £7.89m for the year ending 31 December 2018, up from £5.38m in 2017 and driven by growth in each of its London, New York and Los Angeles offices.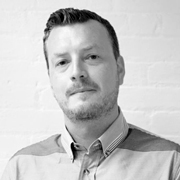 Acquired by Lieberman Research Worldwide (LRW) in 2016, LRWTonic was formedtwo years previously by the merger of Spring Research with its own online communities specialist, Tuned In Research. In a statement, LRWTonic said that the £2.51m increase in revenue is the agency's largest ever annual rise, and has been driven, in part, by the subsequent sales synergies generated by the LRW takeover.
Nick Priestley (pictured), CEO of LRWTonic, comments: 'I'm delighted with our continued strong growth after joining LRW Group. Having heard countless stories of companies struggling after an acquisition, it's great to be bucking that trend and realising the tremendous opportunity that joining a larger group can bring.'
You can view the original article on mrweb.com.
You might also be interested in this news
We're proud to have partnered with Sephora to help create and launch its pioneering "Racial Bias in Retail Study," an…
Firm taps into deep human understanding to offer modern marketing services that drive brands forward LOS ANGELES, CA — July…